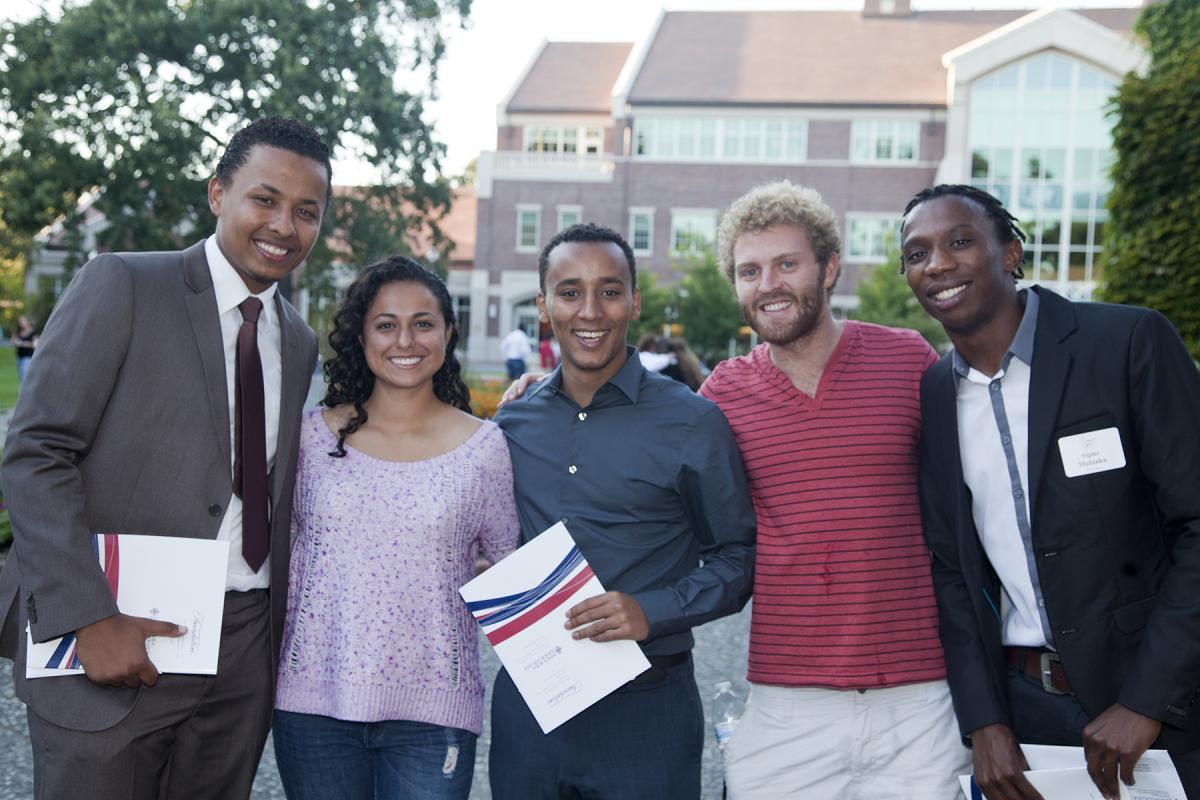 Special Congratulations to Our Scholarship Recipients
Many graduating members of SRJC's Class of 2017 and many continuing SRJC students are being honored with scholarship awards for the 2017-18 year. Congratulations to all recipients on your achievement!
Recognition of student achievement would not be possible without the very generous support of our many scholarship donors who make SRJC's hundreds of scholarships possible.
The college invites all donors and recipients to attend our annual scholarship reception:
Circle of Honor
Wednesday, August 16, 2017
5:30pm
Santa Rosa Junior College (Santa Rosa Campus)
John Surryhne Outdoor Stage Area 
---
NOTE: Scholarship awards will NOT be handed out at the Circle Of Honor.
To find out more information about your award and requirements, please visit myfinancialaid.santarosa.edu. If you have questions or concerns, contact the Scholarship Office at (707) 527-4740.
Scholarship Recipients ONLY: RSVP for the Circle of Honor by August 11, 2017: https://scholarships.santarosa.edu/form/2017-circle-honor-rsvp